Top 10 Phone Gimbals: Top Products + Buying Guide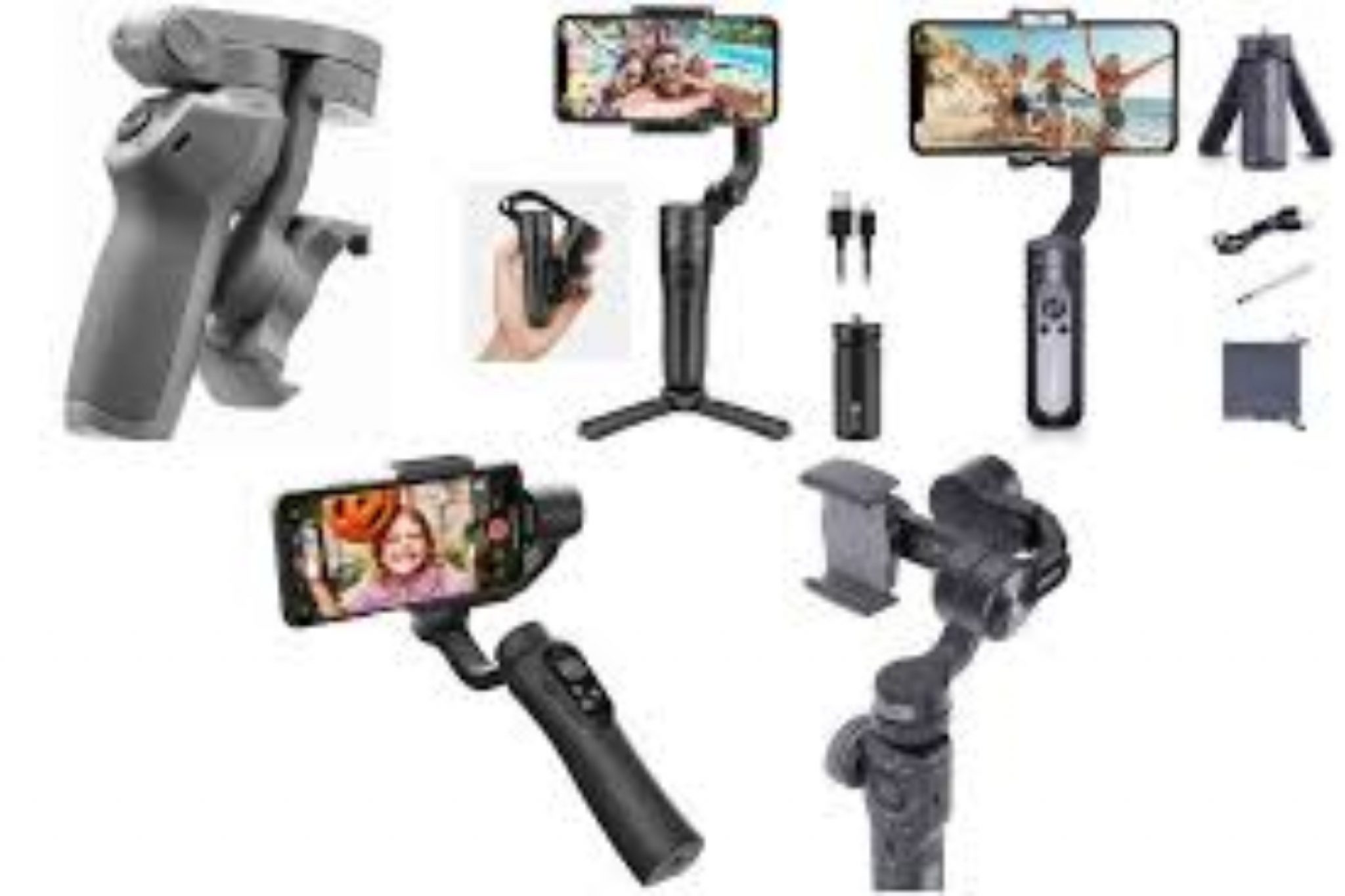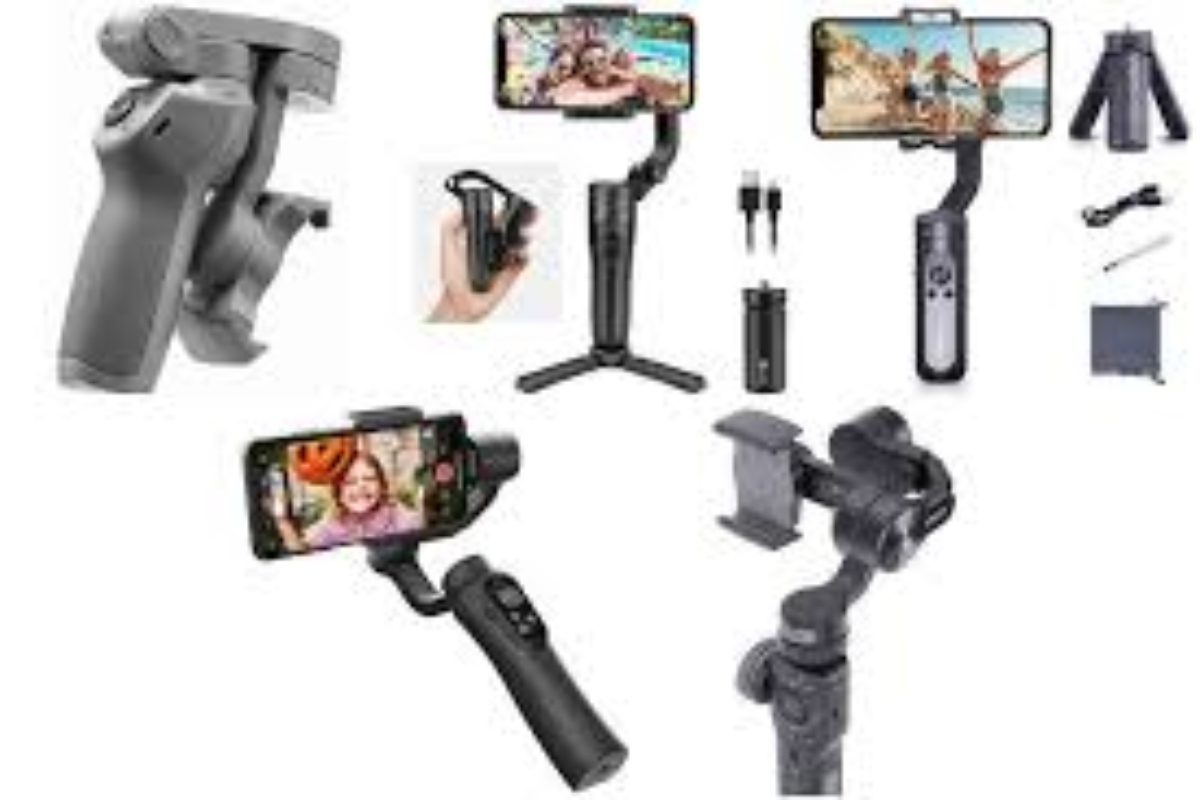 Though smartphones are power packages that come with so many features and incredible tools in its small size that prove out to be astounding for cinematography but there is no feature that can stop it from shaking, especially during the moving shots; this is where Gimbals come to the rescue. This is because Gimbals can bring all your buttery footages of your smartphone to the videos with great cinematic effects. It is a pivoted-support device or a tool -that enables you to rotate an object on its axis. You can find many Gimbals across the market, but in this article, we are listing the top 10 gimbals, which is followed by a buying guide so you can pick up a gimbal that works best according to your needs. So let us get started.
Top 10 Phone Gimbals
Last update on 2022-01-19 / Affiliate links / Images from Amazon Product Advertising API
Hohem iSteady Mobile Plus
Hohem iSteady Mobile Plus is a gimbal to consider for your phone. This gimbal features a 3-axis stabilisation support, meaning you can easily record using your phone while moving without losing stabilisation.
The gimbal has a special inception mode with which you can rotate your phone a complete 360 degree without losing out on stabilisation. The sports mode will enable you to shoot smooth shots even while running, jumping, etc.
Not only for fast-moving shots, but this gimbal will also help you in getting extremely smooth pan shots, still shots, and whatnot with an amazing stabilisation.
You can also hold up things like video light thanks to the 3 ¼ screw present with the gimbal.
Why we recommend this:
Outstanding stability with the 3-axis stabilisation capability.
Dedicated sports for fast-moving shots.
The Hohem Gimbal app is very smooth and works seamlessly on both iOS and Android.
DJI OM 4
DJI always has been a name when it comes to photography equipment and/or accessories. DJI has made a mark again with their OM 4 mobile phone gimbal. The gimbal comes with a magnetic phone clamp, so you don't have to worry about dropping your phone since it is attached very firmly to the gimbal.
With 3-axis stabilisation, you do not have to worry about shaky shots no matter what direction you are moving the phone in. The 3-axis stabilisation will keep your phone steady, and your video simply smooth.
With the DynamicZoom effect, you can execute the infamous Hitchcock effect without any significant effort. With the DJI app in effect, you can use gestures in order to shoot selfies eliminating the need of hands.
Why we recommend this:
Magnetic clamp gives a firm grip.
DynamicZoom is a unique and worthy feature.
Compatible with both iPhones and all the major Android smartphones.
Zhiyun Smooth 4
Zhiyun is back again with an amazing photography product with its Smooth 4 Gimbal. This gimbal is also a 3-axis stabilised gimbal, and hence you can move your phone in any direction without the worry of the video getting blurry or shaky.
The official app for this gimbal is ZY play; however, Filmic Pro works wonders with this gimbal. The gimbal has screws for you to fix your phone tightly and firmly.
There is this PhoneGo mode to provide you with Instant Scene Transition so that you can shoot multiple shots simultaneously in a go. The gimbal also features an auto tracking mode, which will track movements and move according to the movement.
Why we recommend this:
The object tracking mode is a breeze.
The stabilisation of this gimbal is really good.
Works with a wide variety of phones.
CINEPEER C11 Phone Gimbal
The next item on our list is Cinepeer C11 phone Gimbal. With its advanced 3-axis stabiliser system will enhance your video recording experience by providing you smooth video recording and the ability to shoot while you are on the move.
With the built-in object tracking, dolly zoom, panorama, time-lapse, motion-lapse features, the gimbal is a perfect thing for vloggers, storytellers, reporters, or even indie short recorders.
The Cinepeer C11 comes with 4000 mAH batteries, which can run the gimbal for as long as 12-hours. The gimbal uses a standard USB type A port to charge it up. Along with working up as a gimbal, you can also use this as a power bank to charge up your other devices such as your smartphone or any other accessory. This gimbal has a 10W power output for this purpose.
Why we recommend this:
The app has loads of features to work with the gimbal, such as object-tracking, dolly zoom, etc.
Lightweight weighs only 440g overall.
It can work as a power bank too, which is a very nice feature.
Feiyutech Vimble 2S
The final product on our list is the Feiyutech Vimble 2S gimbal. This gimbal also comes with a classic 18cm extension pole giving you the freedom of taking group selfies and photos from a length.
With the 3-axis stabilisation system, you need not to worry about stability too. The ultimate POV mode has been added to this gimbal, realizing conversion without a 360 ° dead angle and simple rotation tracking. Even complex and changeable footwork can be handled easily thanks to this mode, allowing for more camera angles and flashy footwork when recording some fast-moving videos or so.
Unlike other gimbals, which work completely only when you use the app provided with them, this gimbal has support for all the features and applications in the normal stock camera app of the phone, and the functions can be used with the stock camera app too.
Why we recommend this:
Fixable motor lock position so that you can use the phone at a fixed axis.
Firm and tight grip for the phone.
Object tracking on this gimbal is very snappy and efficient.
Now that we have listed the top 10 Gimbals in the next section, we will be talking about the things you should be taking into consideration when you choose a phone gimbal.
Buying Guide to Buy the Best Phone Gimbals
There are many spectacular features you need to look for and consider when you choose a phone gimbal. The most crucial factors to take into consideration include ease of use, stabilization, design, its software capabilities, and a lot more. So let us jump into the details of each aspect.
Stabilization Of A Gimbal
An improved stability is offered by both the gimbals that are 2-axis as well as 3-axis. On the one hand, where a 2-axis gimbal can work incredibly for certain scenarios, it is best to opt for a 3-axis gimbal. This is because it can provide way more smoother video as compared to a 2-axis gimbal. You never have a clue about what astounding experiences you might come across every day. So it is best to invest in a 3-axis gimbal as its stabilization is way better when you come out to the world to tell your story.
Ease Of Usage
While you share your story with the world, nobody wants to opt for a device that is complicated to handle and use as it can ruin your experience of filming and sharing it with the world. This is why you should choose a phone gimbal that is easy to set up, ergonomic, feature intuitive, and also have fluid-like controls. Your gimbal camera, once connected, should allow you to have full control of your phone's camera and also enhance the existing capabilities of your website. Opt for a gimbal that is simple to control and just have few buttons to work on with. Not only the hardware setup but the ease of use is also important to be considered from the software perspective. If your new gimbal is difficult to use and has a poor quality, that can be a cause of great trouble. It is thus important to keep in mind that the gimbal you purchase is compatible with other devices. The experience of your gimbal should be intuitive, and it should seem like it is a natural extension to your phone camera.
Design Of You Gimbal
Every day is not the same, and when it comes to vlogging on a daily basis, chances are you might even have to go off for an adventure. In such cases, you need an equipment that can go along with you wherever you go and is also ready for everything you do. Thus you should avoid the gimbals that are pretty large in size and are difficult to fit in small pockets or packages and are pretty large in size. A perfect phone gimbal is compact, foldable, easy to begin with its usage the moment it arrives, and is pretty light in weight.
Intelligent Features
Though there are several phone gimbals in the market that have 3-axis stability to offer for a smooth experience but they lack several intelligent shooting modes and features that can bring about a sparkling difference in your content as compared to the others. This is why you should give yourself enhanced creative options by opting for a phone gimbal that is beyond just offering stability. You can look for intelligent features in your gimbals like controlling your gimbal with hand gestures and signals. This is because it makes it easy to present your story out there to the world in your way easily. There are many other phone gimbals that have features like Dolly Zoom, ActiveTrack 3.0, Hyperlapse Hype, and many other infused with the 3-axis stand, which makes the product stand out.
Battery Life
Imagine a scenario of capturing an incredible sunset shot in timelapse mode, and you miss the final shot because your battery dies. Unfortunately, a lot of us have experienced this. In order to avoid this from happening, it is best to opt for a gimbal that comes with a good battery life. This way, you will never lose a great shot as you can get a lot more battery power in your hand.
Accessories
There are many such accessories that are designed to be accompanied with your phone gimbal. These accessories can take your content to the next level. These gimbals support multiple accessories like cleaning kits, cases, tripods, and a lot more. This can prove out to be a valuable addition and can also help you in standing out.
Reliability
You can avoid the trouble and frustration of a failing gimbal if you purchase it from a company that manufactures gimbals you can trust. So always opt for a company that has incredible customer services and invests a lot in the development and research of the gimbal technology. Meanwhile, it is also important to consider the warranty that is offered by the company that manufactured your gimbal so you can get it fixed if it fails.
Conclusion
Hopefully, this article will prove out to be helpful in opting for a great gimbal that can serve well for your purpose and improves your experience of vlogging and sharing your experience out to the world.